LUMIÈRE RIVERSIDE - MASTERISE GROUP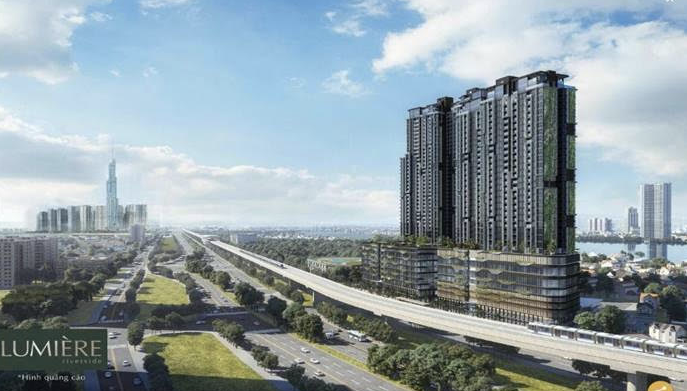 Project name: Lumière Riverside
- Developer: Masterise Group
- Location: 628A Hanoi Highway, An Phu Ward, District 2, HCMC
- Project scale: 2 towers named West and East, 2 basements, 1030 apartments

- Expected last launching event: This April
- Expected handover time: Q2/2023
- Handover condition: Fully finished with top-notch brand in international market, full Low-e glass with 2 layers of insulation and noise resistance
- Expected price: $4,300/ sqm
- Special financial support package: Techcombank

The project is 𝒓𝒆𝒄𝒆𝒊𝒗𝒊𝒏𝒈 𝒓𝒆𝒇𝒖𝒏𝒅𝒂𝒃𝒍𝒆 𝒃𝒐𝒐𝒌𝒊𝒏𝒈 with amount of 200 million VND / booking
THE MARQ

𝗧𝗛𝗘 𝗠𝗔𝗥𝗤 𝗙𝗥𝗢𝗠 𝗛𝗢𝗡𝗚𝗞𝗢𝗡𝗚 𝗟𝗔𝗡𝗗
- 𝘋𝘦𝘷𝘦𝘭𝘰𝘱𝘦𝘳: HongKong Land
- 𝘓𝘰𝘤𝘢𝘵𝘪𝘰𝘯: 29B Nguyen Dinh Chieu, DaKao Ward, District 1 - Near the key economic, financial - consular area, and the tourist attractions of HCMC
- 𝘗𝘳𝘪𝘤𝘦: From 6,500$/sqm
- 𝘗𝘳𝘰𝘫𝘦𝘤𝘵 𝘴𝘤𝘢𝘭𝘦: 515 units only, 2 towers
- 𝘏𝘢𝘯𝘥𝘰𝘷𝘦𝘳 𝘤𝘰𝘯𝘥𝘪𝘵𝘪𝘰𝘯: Fully finished with imported European Interior materials
- 𝐹𝑢𝑙𝑙𝑦 𝑙𝑒𝑔𝑎𝑙 𝑑𝑜𝑐𝑢𝑚𝑒𝑛𝑡𝑠
- 𝗛𝗶𝗴𝗵 𝗿𝗲𝗻𝘁𝗮𝗹 𝘆𝗶𝗲𝗹𝗱 with a series of 𝐺𝑟𝑎𝑑𝑒 𝐴 𝑜𝑓𝑓𝑖𝑐𝑒𝑠 (Centec Tower, M. Plaza, Deutsches Hause, ...), 𝑐𝑜𝑛𝑠𝑢𝑙𝑎𝑡𝑒𝑠 (USA, UK, Norway, France, Germany…) and 𝑡𝑜𝑢𝑟𝑖𝑠𝑡 𝑎𝑡𝑡𝑟𝑎𝑐𝑡𝑖𝑜𝑛𝑠 (Central Post Office, Independence Palace, Notre Dame Cathedral, ...)
- The most competitive price in District 1, the project is built on schedule and is the only one to be handed over in District 1 at the time of Q2/2022
- The Marq has a 𝘃𝗲𝗿𝘆 𝗡𝗘𝗪 𝗳𝗮𝘃𝗼𝗿𝗮𝗯𝗹𝗲 𝘀𝗮𝗹𝗲𝘀 𝗽𝗼𝗹𝗶𝗰𝘆, with a furniture package up to VND 600 million, a BMW car equivalent to VND 6.9 billion.
The project has the show flats and is 𝒓𝒆𝒄𝒆𝒊𝒗𝒊𝒏𝒈 𝒓𝒆𝒇𝒖𝒏𝒅𝒂𝒃𝒍𝒆 𝒃𝒐𝒐𝒌𝒊𝒏𝒈 with amount of 200 million VND / booking.


THE 9 STELLARS – SONKIM LAND – D9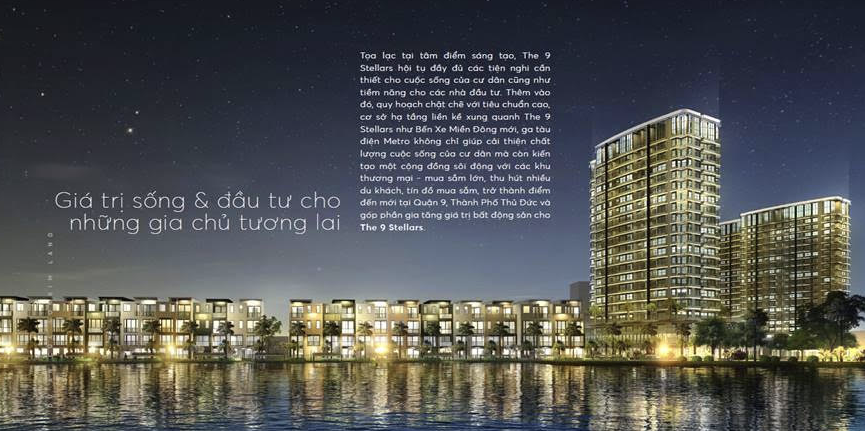 - 𝘗𝘳𝘰𝘫𝘦𝘤𝘵 𝘯𝘢𝘮𝘦: THE 9 STELLARS (Click here for the Brochure)
- 𝘋𝘦𝘷𝘦𝘭𝘰𝘱𝘦𝘳: SonKim Land
- 𝘓𝘰𝘤𝘢𝘵𝘪𝘰𝘯: Hoang Huu Nam Road, Long Binh Ward, District 9, HCMC
- 𝘌𝘴𝘵𝘪𝘮𝘢𝘵𝘦𝘥 𝘱𝘳𝘪𝘤𝘦: From 2,300$ / sqm
- 𝘗𝘳𝘰𝘫𝘦𝘤𝘵 𝘴𝘤𝘢𝘭𝘦: 16.5 ha, Big scale Commercial Center, Shop Villas, High-rise, many phases, 81 Premium Villas, ~7,000 condos

Phase 1: 4.5 ha, will release about 50 Premium Villas and 191 condos
- 𝘏𝘢𝘯𝘥𝘰𝘷𝘦𝘳 𝘤𝘰𝘯𝘥𝘪𝘵𝘪𝘰𝘯: Fully fitted
- 𝘌𝘹𝘱𝘦𝘤𝘵𝘦𝘥 𝘏𝘢𝘯𝘥𝘰𝘷𝘦𝘳: Q3-Q4/ 2023 (for condos)

Expected Payment Schedule (Click here for more details)

The project is receiving refundable booking: 100 mil VND / Booking & the developer also pays the interest for booking amount.




CELESTA RISE – KEPPEL LAND – NEW MASTERPIECE IN THE SOUTH
- 𝘗𝘳𝘰𝘫𝘦𝘤𝘵 𝘯𝘢𝘮𝘦: Celesta Rise
- 𝘋𝘦𝘷𝘦𝘭𝘰𝘱𝘦𝘳: Keppel Land
- 𝘓𝘰𝘤𝘢𝘵𝘪𝘰𝘯: Nguyen Huu Tho street (1km to Phu My Hung urban area)
- 𝘗𝘳𝘰𝘫𝘦𝘤𝘵 𝘴𝘤𝘢𝘭𝘦: Whole project is 6.2ha, 3 phases, around 2,400 units

The first phase is Celesta Rise, 2.78ha, 5 buildings, 20 floors, 923 units
- 𝘏𝘢𝘯𝘥𝘰𝘷𝘦𝘳 𝘤𝘰𝘯𝘥𝘪𝘵𝘪𝘰𝘯: Bareshell or Fully fitted
- 𝘌𝘴𝘵𝘪𝘮𝘢𝘵𝘦𝘥 𝘱𝘳𝘪𝘤𝘦: 55 mil VND (~2,370 USD)/ sqm for bareshell; 60 mil VND (~2,586 USD)/ sqm for fully-fitted.
- 𝘌𝘹𝘱𝘦𝘤𝘵𝘦𝘥 𝘤𝘰𝘮𝘱𝘭𝘦𝘵𝘪𝘰𝘯: 2023
- The payment schedule will be divided into installments in next 3 years